LLM International Business Law
This programme provides a broad learning experience in the regulation of business both in the UK, Europe and at a global level, in a school which has expertise across many aspects of business law, from corporate, banking and intellectual property, to international trade.
LLM International Business Law will enable you to develop knowledge and skills in relation to the legal rules regulating a variety of business activity across the world. The programme is 'bespoke' in that you are able to frame your study according to what interests you with specialist optional modules.
You'll approach business problems from the law's point of view, and examine legal rules to identify their coherence and consistency. You'll also evaluate legal business solutions in terms of the law's purpose and underlying rationale, and from the perspective of economic and social purposes the law should serve.
Research and professional insight
LLM International Business Law is offered within the dynamic Centre for Business Law and Practice with all the facilities that a leading research-led university offers. This includes opportunities for extra-curricular activities that enhance transferable skills and develop a knowledge of the law's impact in the wider world.
The Centre for Business Law and Practice offers a wide range of experience and expertise in a number of fields, with links to the business community through, for example, the Advisory Board, which includes practitioners amongst its members. Industry and professional speakers regularly participate in conference and seminar events, which you're encouraged to attend.
The Centre includes amongst its members internationally renowned researchers, and a number of teaching staff are qualified in the legal profession.
Profile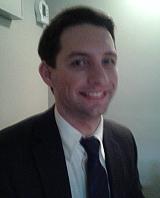 The modules provide detailed analysis of different problems every practitioner will face in the business world, which really improves your legal and commercial insight.
International Business Law LLM
Compulsory modules studied throughout the year will enable you to hone your legal research and writing skills, culminating in your dissertation – an independent piece of research on your chosen topic.
Our optional modules will give you the opportunity to build your postgraduate programme from a varied range of international banking, corporate and business law, and mix and match your modules according to your area of interest.
You'll also benefit from our academic skills programme. This 10-week programme runs alongside your taught academic programme, and is specifically designed to meet the needs of home and international students in the School of Law. It allows you to refine and develop the academic and transferable skills needed to excel during your taught postgraduate programme, as well as prepare for professional roles after graduation.
If you're a part-time student, you'll take one compulsory module – Postgraduate Legal Research Skills – in your first year along with five optional modules. In your second year, you'll do your dissertation and study two optional modules.
Course structure
These are typical modules/components studied and may change from time to time. Read more in our Terms and conditions.
Year 1
Compulsory modules
Postgraduate Legal Research Skills

15 credits

Dissertation

60 credits
Optional modules
Cyberlaw: Regulation of Cyberspace

15 credits

International E-Commerce Law

15 credits

Alternative Dispute Resolution

15 credits

International Competition Law

15 credits

Corporate Law

15 credits

Corporate Finance and Securities Law

15 credits

Corporate Social Responsibility

15 credits

International Trade Finance Law

15 credits

International Sales Law

15 credits

World Trade Organisation Law

15 credits

Trade Marks, Geographical Indications, Designs and Trade Secrets

15 credits

Conflict of Laws in Business Transactions

15 credits

Central Issues in Arbitration

15 credits
Learning and teaching
Our compulsory and optional modules are taught through a range of smaller group seminars and some lectures, depending on the module. All students meet weekly in the first semester for academic skills training. Support for the dissertation is provided via two group sessions, a number of one-to-one meetings and comment on draft work.
Independent study is integral to this programme – not just to prepare for classes but to develop research and other critical skills.
Assessment
Assessment is by a variety of methods but usually involves the writing of an essay of up to 4,500 words at the end of each module. We assess the dissertation through your submission of a written piece of work of up to 15,000 words.
Career opportunities
This programme will help enhance your career prospects not only in terms of the legal profession but in any career where analysis, initiative, problem solving and an understanding of legal concepts and rules within the business environment are desirable.
Our graduates pursue careers in business, legal practice, or public service, where success is built upon the ability to understand, analyse and respond to developments in international business law. Graduate roles within the legal profession have included compliance managers, company secretaries and audit managers.
International Business Law LLM also provides a stepping stone to further research projects. A number of our students remain with us to pursue a research career as PhD students.
Careers support
We encourage you to prepare for your career from day one. Thats one of the reasons Leeds graduates are so sought after by employers.
The Careers Centre and staff in your faculty provide a range of help and advice to help you plan your career and make well-informed decisions along the way, even after you graduate. Find out more at the Careers website.
The School of Law offers career and personal development support through the School of Law Careers Advisor. The School also arranges career development workshops, seminars and one-to-one sessions for students on all postgraduate programmes.