LLM International Human Rights Law
This advanced course in human rights taught by international experts offers a unique and distinctive focus on the theories and practice of rights, producing a vibrant environment for exploring this significant area of law and policy.
This programme will give you advanced knowledge, greater understanding and critical insights into current systems of human rights legal protection and human rights debates.
You'll explore different domestic, regional and international human rights legal systems to analyse how rights have been legalised, developed and enforced through the theory and practice of human rights.
You'll investigate the law relating to the protection of life and human dignity, freedom from torture and other ill treatment, freedom of expression, and human rights with regard to media organisations, terrorism, health care, the family and disabled people.
Research and professional insight
You'll benefit from the expertise of leading academics in a stimulating research environment. Our research groups include:
Profile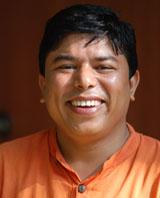 Every seminar is exciting and the lectures have inspired me throughout the course. Using research based methodology has also been a new experience for me.
International and European Human Rights Law LLM
The compulsory modules studied will give you the opportunity to:
examine the concept of rights in political philosophy
explore global and local human rights concerns
investigate the impact of international human rights
analyse the relevance of international human rights to domestic law.
Compulsory modules will also enable you to hone your legal research and writing skills, which you'll be able to demonstrate in your dissertation – an independent piece of research on your chosen topic.
You'll also benefit from our academic skills programme. This 10-week programme runs alongside your taught academic programme, and is specifically designed to meet the needs of home and international students in the School of Law. It allows you to refine and develop the academic and transferable skills to excel during your taught postgraduate programmes, as well as prepare for professional roles after graduation.
The wide-ranging list of optional modules means that you can explore a diverse range of related subjects of interest to you.
If you're a part-time student, you'll take three compulsory modules and choose one or two optional modules in your first year. You'll then take the compulsory dissertation module and one or two optional modules in your second year to complete your programme.
Course structure
These are typical modules/components studied and may change from time to time. Read more in our Terms and conditions.
Year 1
Compulsory modules
Postgraduate Legal Research Skills

15 credits

Dissertation

60 credits

You must then choose a minimum of 60 credits from the options below:

credits

European Human Rights

15 credits

International Human Rights

30 credits

Global Human Rights Advocacy

30 credits

Human Rights and Disabled People 01

15 credits

Human Rights and Disabled People 02

15 credits
Optional modules
Central Issues in Criminal Law

15 credits

Policing 1: The Nature of Contemporary Policing

15 credits

Policing 2: Accountability of Policing

15 credits

Security and Justice

30 credits

Cyberlaw: Regulation of Cyberspace

15 credits

Globalisation and Crime

15 credits

International Banking Law: The Regulatory Framework

15 credits

International Banking Law: Capital Markets and Loans

15 credits

The International Law of Foreign Investment

15 credits

World Trade Organisation Law

15 credits

Digital Environment: Law, Technologies & Human Rights

15 credits

Contemporary Issues in Intellectual Property: Genetic Resources, Traditional Knowledge and Cultural Expressions

15 credits

Contemporary Issues in Intellectual Property: Health, Food and Biotechnology

15 credits

Global Governance through Law

30 credits

Insurgency

15 credits

Terrorism

15 credits

Counterterrorism

15 credits
Learning and teaching
This programme is taught through a range of weekly lectures and seminars held on a two-weekly basis. You're strongly advised to attend the weekly lectures on international human rights and international law, particularly if you've not previously studied international law.
Independent study is integral to this programme – not just to prepare for classes but to develop research and other critical skills. You'll be expected to carry out advanced levels of legal research and participate fully in seminars.
Assessment
Most modules are assessed by essays. This is usually the most effective method for you to showcase your advanced legal research.
Career opportunities
Students who have graduated from this degree often choose careers that centre on or involve understanding and applying human rights law and developing policies at organisational level. Further training is required but many also go on to practise as lawyers or legal advisors.
Our alumni include people working at the European Commission, United Nations, non-governmental organisations and in the government sector. Others have chosen to follow academic careers.
Careers support
We encourage you to prepare for your career from day one. Thats one of the reasons Leeds graduates are so sought after by employers.
The Careers Centre and staff in your faculty provide a range of help and advice to help you plan your career and make well-informed decisions along the way, even after you graduate. Find out more at the Careers website.
The School of Law offers career and personal development support through the School of Law Careers Advisor. The School also arranges career development workshops, seminars and one-to-one sessions for students on all postgraduate programmes.