MSc Security, Conflict and Justice
Hosted by the School of Law, this interdisciplinary programme is run in conjunction with the School of Politics and International Studies and the School of Sociology and Social Policy.
The programme offers an exciting opportunity to understand contemporary issues of security, conflict and justice from the perspectives of: Criminology; International Relations; Law; Politics; and Sociology. It will allow you to select from a broad range of modules to critically evaluate some of the most pressing contemporary issues of security, conflict and justice from an interdisciplinary perspective, as well as offering the opportunity to specialise in topics that relate to your future career choice or academic interests.
You will gain in-depth understanding of how security, conflict and justice intersect, and how they are experienced at the local, national and transnational levels. You will gain skills and knowledge that inform a wide appreciation of security, conflict and justice, as well as receiving training in research methods drawn from across a range of disciplines.
Research insight
MSc Security, Conflict and Justice enables you to learn from experts from within the Security and Justice Research Group, with all the facilities that a leading research-led university offers. The Security and Justice Research Group is an interdisciplinary research hub that aims to develop new knowledge, analysis and policy to address the major social and economic challenges facing contemporary societies across the globe. The hub draws upon the research strengths of a variety of participating schools including Law, Politics and International Studies, and Sociology and Social Policy. Each school has centres of world class research in areas such as the 'Responsibility to Protect', Policing and Criminal Justice.
Profile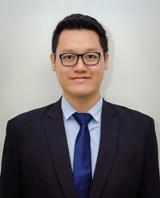 The strong and unique feature of my course is that it is an interdisciplinary course, which offers a variety of academic perspectives regarding the relationship between law and politics.
Security and Justice MSc
Course structure
These are typical modules/components studied and may change from time to time. Read more in our Terms and conditions.
Year 1
Compulsory modules
New Frontiers of Security, Conflict and Justice

15 credits

Researching Crime, Security and Justice

30 credits

Security and Justice

30 credits

Dissertation Security and Justice

60 credits
Optional modules
Criminal Justice Processes

30 credits

Globalisation and Crime

15 credits

International Corporate Governance

15 credits

International Human Rights

30 credits

Global Governance through Law

30 credits

Gender, Globalisation and Development

30 credits

Critical Security Studies

30 credits

Global Justice

30 credits

Understanding Society and Culture

30 credits

Power, Critique & Global Transformations

15 credits
Learning and teaching
Compulsory modules are taught in lectures and seminars. The taught components are delivered across two semesters. The remainder is spent focusing on your dissertation, conducted under the direct supervision of an individual staff member. Support for the dissertation is provided via two group sessions, one-to-one meetings and comments on draft work.
The course director will be your personal supervisor and will support you throughout the programme but you can take queries to any member of the teaching team.
Independent study is integral to this programme – not just to prepare for classes but to develop research and other critical skills.
Assessment
You will be assessed by a variety of methods depending on your module choice, but primarily through coursework essays during each module. Your dissertation will be assessed through submission of an extended written piece of work. The exact criteria for assessment will reside with the school you choose to undertake your dissertation within.
Career opportunities
The truly interdisciplinary nature of the MSc syllabus will provide you with valuable tools to pursue a wide range of career paths relevant to security and justice. The MSc programme is ideal if you plan to work in professions that relate to criminal justice, global governance, policing, social policy, international relations, international security, and academia. By developing the ability to think broadly and to connect complex issues, you will be well equipped for the future. This degree programme will provide you with the skills and knowledge to enter into further academic research or to pursue a professional career in areas such as, civil service, media and publishing, teaching and training, policy, or international agencies and NGOs.
Vocational posts in organisations such as the United Nations, North Atlantic Treaty Organisation (NATO) and the armed forces are also potential destinations for graduates.