LLB Law with French Law
This information is for 2019 entry - to see the information for 2018 entry please go to the 2018 programme page
This law degree allows you to learn about the types of law, in the sense of 'thinking like a lawyer' and studying law as a social institution within two legal systems, both at the University of Leeds and at a university in France.
As a law student you'll study key topics within the legal sector, such as contract law, criminal law and international law, as well as the broader context of the law and its relationship with society. At the same time, you'll be introduced to the French legal system and develop your language skills in preparation for your third year studying law in a French university.
A wide range of optional modules will allow you to pursue your interests in specialist legal areas such as company law, human rights law, environmental law and family law. You could also explore topics in criminal justice and criminology, such as policing or youth crime.
Throughout the course, you'll gain diverse skills that will be valuable to you as a citizen, as well as in your professional career – whether you choose to enter the legal profession or not.
Accreditation
All our LLB courses are currently accredited by the Solicitors Regulation Authority (SRA) and the Bar Council*
*The Solicitors Regulation Authority is proposing changes to the system from 2020. To find out more, please visit www.sra.org.uk
Exemptions
This programme is a Qualifying Law Degree*. This status means that graduation from the programme exempts you from the Common Professional Examination: the initial stage of professional qualification as a solicitor or barrister for both the Law Society of England and Wales, and the Bar Council. This shortens your professional training by one year, should you wish to practise in England and Wales.
*The Solicitors Regulation Authority is proposing changes to the system from 2020. To find out more, please visit www.sra.org.uk
Profile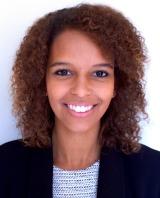 I've really appreciated the balance between Law and French. Both require a different style of studying and a different way of thinking, so it has been refreshing to switch between the two.
Law with French Law LLB
Year 1 provides you with a firm foundation in contract and constitutional law. Our Foundations of Law module equips you to study law at undergraduate level and gives you the chance to practice mooting. Meanwhile, a core language module will help you develop and enhance your French language skills and you'll be introduced to the fundamentals of French public law.
In the following year you'll build on your knowledge and skills with an understanding of criminal law and torts. Additional core modules will develop your research skills and examine the broader relationship between law, the legal system and wider society.
Your choice of optional module will allow you to focus on a topic that suits your interests and career plans, such as financial services law, youth crime or employment law. In addition, you'll gain a broad knowledge and French private law, and continue with more advanced language study to prepare you to spend Year 3 studying in France.
Your final year will give you the chance to apply your research skills to an independent dissertation on a topic of your choice, which you'll work on with your supervisor. At the same time you'll gain an in-depth understanding of European law as well as key facets of English law such as land law and equity and trusts. A final choice of optional modules will allow you to gain specialist knowledge in an area such as war crimes, discrimination law or penology.
Course structure
These are typical modules/components studied and may change from time to time. Read more in our Terms and conditions.
Year 1
Compulsory modules
French Language Awareness and Skills

20 credits

Contract Law

30 credits

Foundations of Law

30 credits

Constitutional and Administrative Law

30 credits

European Constitutional Systems

10 credits
Year 2
Compulsory modules
French Language in Contexts

20 credits

Criminal Law

30 credits

Torts

20 credits

Law and Society

10 credits

European Legal Systems

10 credits

Preparation for the Year Abroad

5 credits

Researching Law

10 credits
Optional modules
Company Law

20 credits

International Human Rights Law

20 credits

Employment Law

20 credits

Lawyers, Ethics and Society

20 credits

Competition Law

20 credits
Year 3
Compulsory modules
Study Abroad: Law with French

120 credits
Year 4
Compulsory modules
European Union Law

20 credits

Equity and Trusts

20 credits

Land Law

20 credits

Long Dissertation

40 credits
Optional modules
Advanced French Language Skills

20 credits

Cyberlaw: Law and the Regulation of the Information Society

20 credits

Disability Law

20 credits

Gender and the Law

20 credits

Health Care Law

20 credits

Law and the Environment I: Pollution Control

10 credits

Private International Law

20 credits
For more information on typical modules, read Law with French Law LLB in the course catalogue
Broadening your academic horizons
At Leeds we want you to benefit from the depth and breadth of the University's expertise, to prepare you for success in an ever-changing and challenging world. This course gives you the opportunity to broaden your learning by studying discovery modules. Find out more on the Broadening webpages.
Learning and teaching
One of the key aims of this course is to teach you to "think like a lawyer", but we also help you develop the transferable skills that allow you to use and apply the law in different situations.
You'll learn through traditional methods such as lectures, tutorials, language classes and seminars, supported by materials and exercises provided online through the Virtual Learning Environment (VLE). In your first year, the Foundations of Law module will prepare you for the study of law and allow you to gain practical skills such as group working and mooting.
However, this is a demanding course geared towards self-motivated and independent learners, and you'll spend most of your time in independent study doing research and preparatory reading. We have excellent library resources with over 50,000 volumes in the Law Library that is held within the Edward Boyle Library, in addition to extensive electronic access to legal materials and journals.
Assessment
To help you develop the variety of skills you will need in your future career, we assess modules using a range of different methods. These include seen and unseen exams, coursework, group work and oral participation e.g. in discussion groups.
Career opportunities
As a graduate of Law and French Law there are many professional and academic pathways available to you, whether you envisage utilising your legal knowledge in the UK or in France - the analytical and linguistic abilities you'll gain will prove invaluable. Our graduates have pursued diverse law careers in companies such as Eversheds, The Foreign and Commonwealth Office and the NHS.
Careers support
We encourage you to prepare for your career from day one. Thats one of the reasons Leeds graduates are so sought after by employers.
Leeds for Life is our unique approach to helping you make the most of University by supporting your academic and personal development. Find out more at the Leeds for Life website.
The Careers Centre and staff in your faculty provide a range of help and advice to help you plan your career and make well-informed decisions along the way, even after you graduate. Find out more at the Careers website.
Placement opportunities
Study abroad is a compulsory part of this programme. You'll spend Year 3 studying at one of our partner universities in France, studying different aspects of French and European law.
Our partner institutions are Université Lyon III and Université de Lorraine (Nancy II). Whichever institution you choose, you'll have the opportunity to gain an in-depth understanding of French law, the legal system and legal culture. You can also immerse yourself in French culture and enhance your language skills.
During your year abroad, you'll complete a dossier and learning journal for the School of Law to evaluate.